For as long as I can remember I've been a fan of podcasts. I first started by listening to The Talk Show on 5by5 and quickly discovered, Build & Analyse, Hypercritical, Geek Friday and the many other shows on the network. To say podcasts were a revelation for me is a bit of an understatement.
These people were smart, funny and nerdy in all of the right ways. And I felt like podcasts were able to get in depth in a way very few other mediums could. It would be cool to do that someday too, I thought.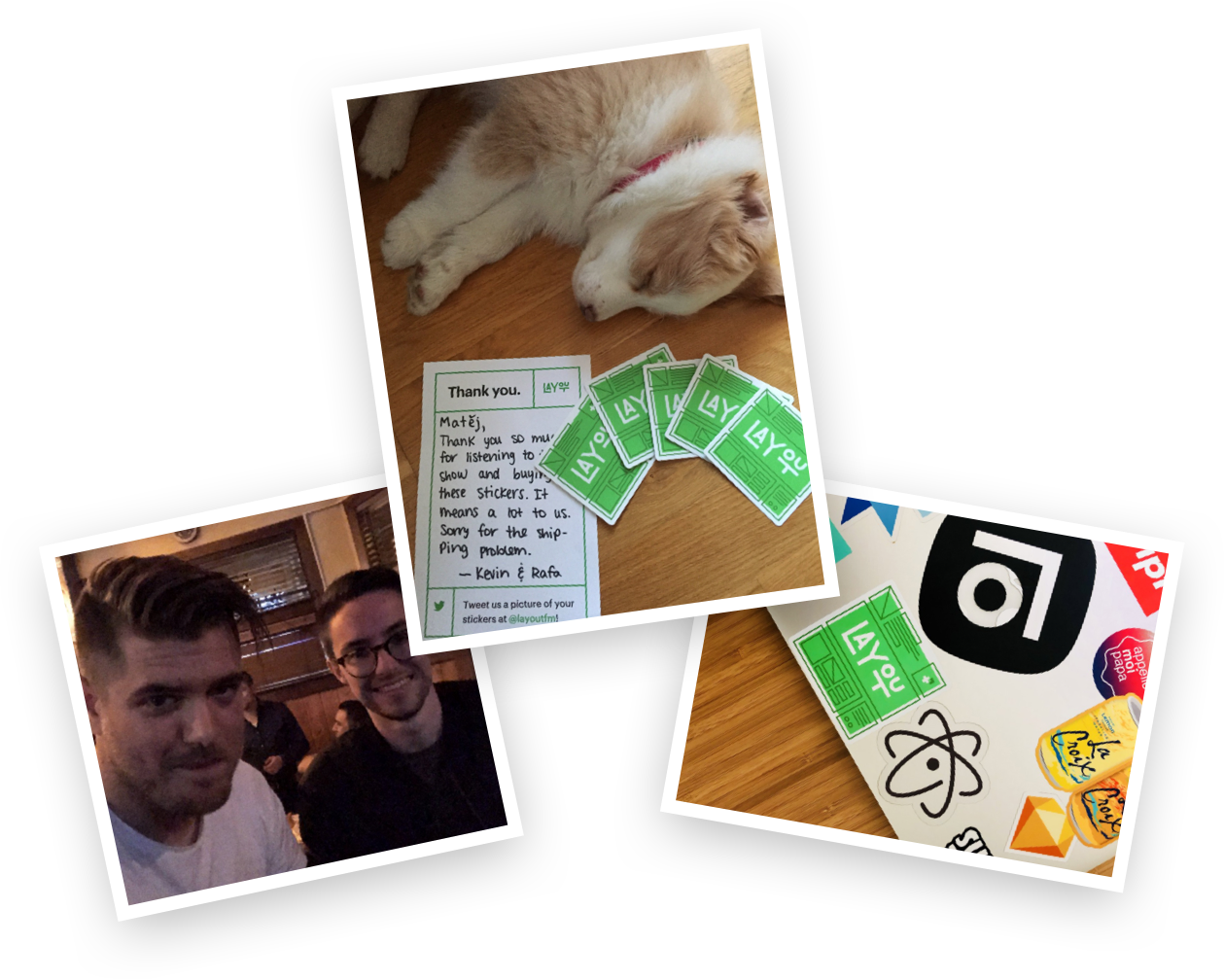 A few months later, Rafa reached out to me to know if I'd be interested in doing a podcast with him. We barely knew each other back then. Rafa was just someone I followed on Twitter. And he lived in Portugal. I couldn't miss this opportunity to give this thing a shot.
We decided we would record 3 episodes in secret and if either one of us didn't like the result, we would stop there and never tell anyone that we'd even had the idea of doing a show together.
5 years later, Layout is still going strong and I consider Rafa to be one of my best friends. It's been a wild ride and allowed me to meet so many incredible people.